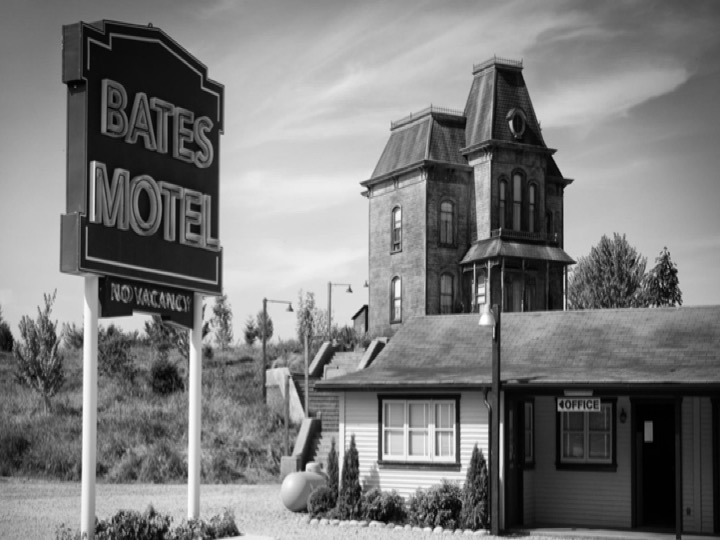 The Bates Motel is what we can afford during mid-term
Comhdháil 2021 will take place in the gymnasium of a National School somewhere in Ireland on 3-6 April 2023 because some lad from Cork said it should be easy to organise there.  Sure anyone could organise Congress, right?
Catering
Lunch will be served in a Spar half an hour's walk down the road because apparently separating the accommodation from the catering is a great idea.  It will mostly be sausage rolls, and Vegans can just eat the pastry.  Yes, we know you're a celiac. Of course you are.
Delegates with cars can avail of Supermacs, McDonald's, Donald's Fast Food, MacDoolan's Pub and scoot across the border for a Gregg's in Omagh.
Dinner will be via Just Eat, or Deliveroo or Angelo's Pizzeria which is 25 minutes' walk away and is open on Tuesday and Wednesday.  Specials include a 9″ pizza and a can of mineral for €8 with a student card.
Accommodation
People will share four to a bed because the lads in NCAD said it'd be okay to economise a bit.  Meanwhile, the cost per delegate is €530 because the guys from Tralee (4 delegates) said it'd be grand to pay a bit more to have the event during Mid Term Break.
The Congress Director, reluctantly nominated by Maeve and inadvertantly elected despite some worries that the event would as a result not be accessible, is the erstwhile Ben Archibald, to whom you should address all your pettifogging and frankly redundant requests. jesusfuckingchrist@congress.usi.ie 
Single rooms
Single rooms are available as a premium supplement of €530 per unoccupied bed you left behind in the room you were allocated and any unoccupied bed you recklessly occasion in the room you decided to spend students' money on.
Vegans Again
No. Tell you me you're a celiac again. I fucking dare you.
Elections
Are inevitable.