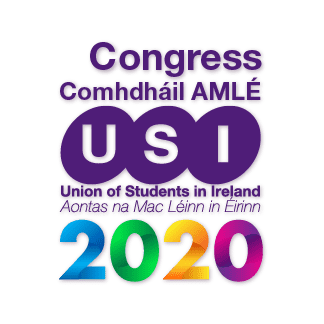 In line with the COVID-19 Precautions in force in Ireland, USI Congress will be taken online.  This will necessitate some changes to the programme for debate and some limits on the normal procedures for debate.  The Congress Director is working with the Steering Committee and its Elections Subcommittee to ensure that, as far as possible, Congress processes and procedures for the online format adhere to the normal rules for debate.
 A set of emergency regulations will be submitted to members of the National Council for consideration soon, and Congress will be run in line with those temporary Emergency Standing Orders.
Prioritisation Process for Congress Motions
The prioritisation process for Congress motions has been reopened.
The prioritisation process for policy due to lapse remains in place and will not be reopened.
In this case, each Member Organisation may prioritise UP TO 5 motions for debate.  All Constitutional Amendments will be debated and DO NOT NEED TO BE PRIORITISED.
Motions having received priority will be discussed first. Any motions not receiving a priority will likely be referred to the next available National Council for decision.
Motions To Be Prioritised are available to read here (.docx)
Please submit your priorities by Monday 11th May 2020. 
Please select a valid form