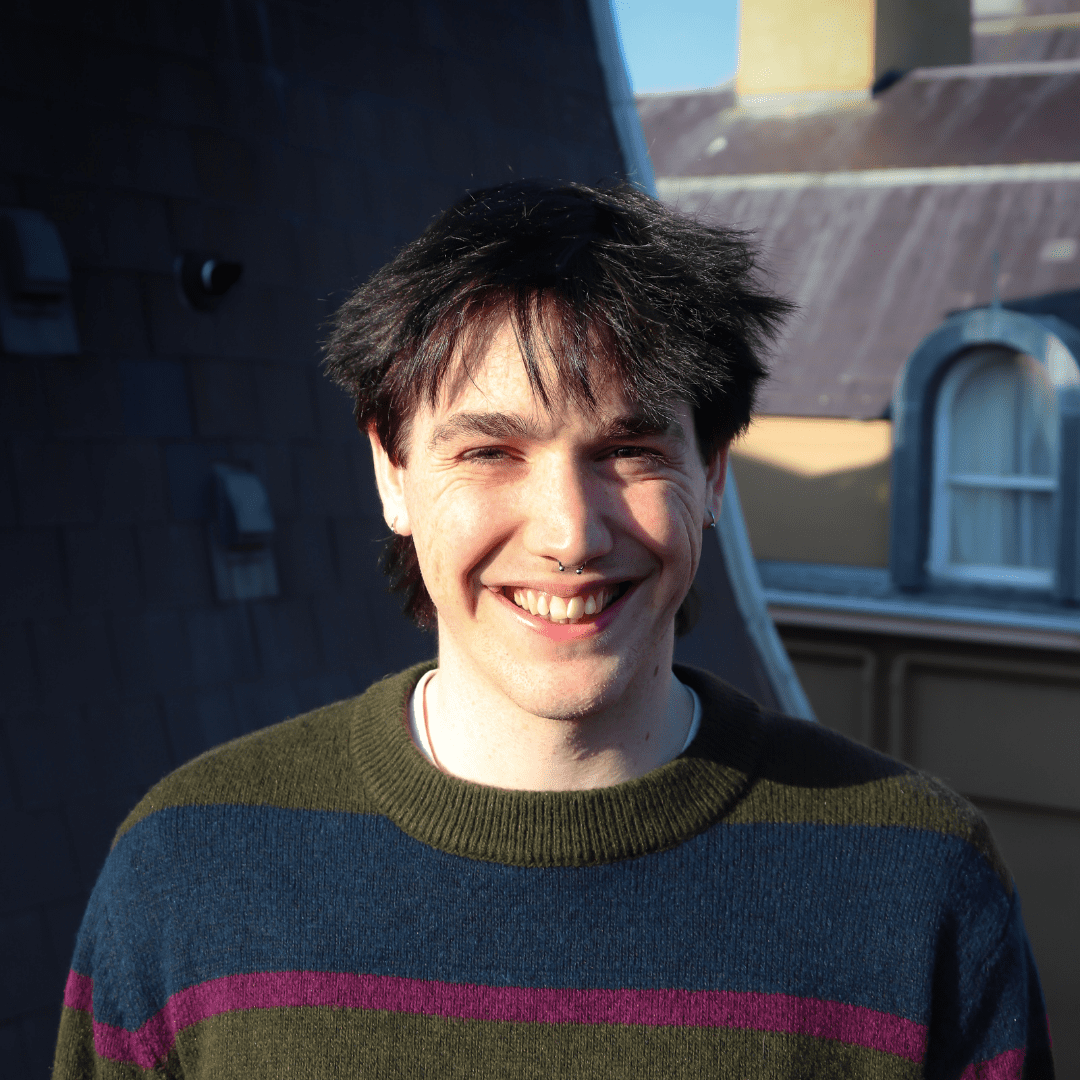 Somhairle Brennan
Officer at Institute of Art, Design and Technology SU
(Note: this document may be stored offsite)
USI is not responsible for the content of any document submitted to USI by candidates.
Somhairle Brennan for VP Welfare
My name is Somhairle Brennan, and I am running for USI Vice President for Welfare. I'm originally Donegal and moved to Dublin to study applied psychology in IADT, where I am now the current president of IADTSU. During my time I have gained experience as a class rep, as a student ambassador, a student leader, sitting on committees of societies, sitting on college committees as a student representative, and as a union officer.
This year has been incredibly difficult, but it has been a true reflection of the resilience of the student movement. As we begin to transition into a post covid 19 society, supporting officers and the student population will be vital to the role of the Vice-President for Welfare. I would like to be a constant support for all union officers, while also fostering and facilitating inter-MO collaborations.
Drug harm reduction is an area I am incredibly passionate about. One of my primary goals is to have frank and clear conversations about drugs (both recreational and pharmaceutical), ensuring that anyone who need to access our resources are getting all the information they may need surrounding drug use, drug interactions, drugs and sex (including chem-sex), and addiction supports, which should also include all forms of addiction, including gambling, pornography, and alcohol.
I want to ensure that information is available on participating in cyber-sex safely, while reiterating messaging surrounding safety and consent as people begin to socialise in person, while supporting local officers in running consent campaigns and workshops. I would like to continue developing the work established on IBSA, providing supports for victims, and working with organisations like End Image Based Sexual Abuse Ireland and Ceartas to ensure that the work we are doing is as relevant as possible.
There is no doubt that will be an increased necessity for mental health supports as things continue. I will engage with and support welfare Officers in working with their colleges to ensure that the counselling services provided by their colleges are up to standard for their students. Furthermore, I will lobby for improved publicly funded mental health services, moving away from the reliance on overworked charities and expensive private organisations, which are often inaccessible for students.
The Covid 19 pandemic has shone a spotlight on the lack of supports in place for student renters. I will lobby to ensure that there are protection through improved legislation, while also lobbying for a reform of the SUSI grant, that is reflective of the costs of being a student in Ireland today. I have seen too many students this year denied a grant, forced to go through audits and appeal processes to access the human right to education, and this cannot continue.
My core motivation throughout all my experience in the student movement has been to help and support as many people as I possibly can, with compassion and dedication, and I believe, with this work ethic, I will be able to create positive change for the officers and students nationally.
Link to video: https://youtu.be/vFC1Susn-Ec