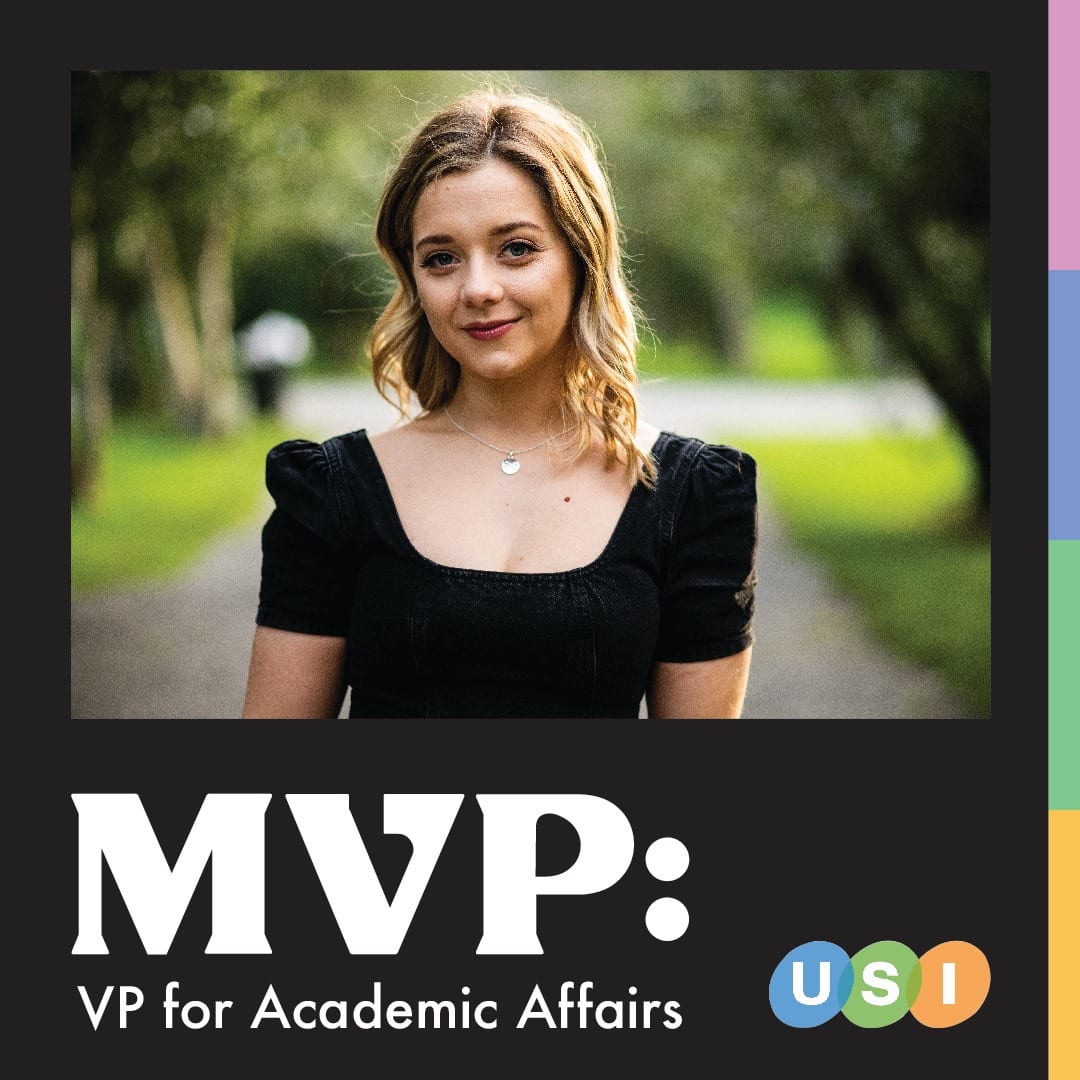 Megan O' Connor
Officer at Trinity College Dublin SU
(Note: this document may be stored offsite)
USI is not responsible for the content of any document submitted to USI by candidates.
Megan O' Connor for Vice President for Academic Affairs
My name is Megan O' Connor, and I am hoping to be your next Vice President for Academic Affairs with the Union of Students Ireland 2021/2022.
Currently, I am the Deputy President and Education Officer of TCDSU and have spent the last 5 years involved in the student movement. I am a General Nursing graduate and having been a rep, an academic senator and the TCDSU Off-Campus part time officer. I strongly believe that I am the best person for this position as it is something I am incredibly passionate about, this is what I want to do and I have loved every minute of my journey to date.  I hope to get the opportunity to show you what I can offer to the role of Vice President for Academic Affairs.

I am always available to answer any questions, explain more about my manifesto and what I want to bring to the role or if you just want a chat!
To keep up to date with my campaign, please check out my Social Media Accounts!
The past year has brought a great deal of uncertainty to students who are undeniably fearful of the impact that the pandemic is having on this crucial period in their lives. The increased reliance on digital learning this past year has further exposed the systemic flaws in the traditional approach to higher education.
Education is a public good, a public responsibility, and therefore is integral that it continues to be publicly supported and funded. Higher education should never become subject to the ideologies of marketisation and privatisation and I am committed to working alongside the President, the VP for Campaigns and every student across the country to ensure this does not happen.
We have great potential to influence and re-define the future of higher education in Ireland and I am committed to ensuring a more accessible and inclusive approach for all as your next Vice President for Academic Affairs.