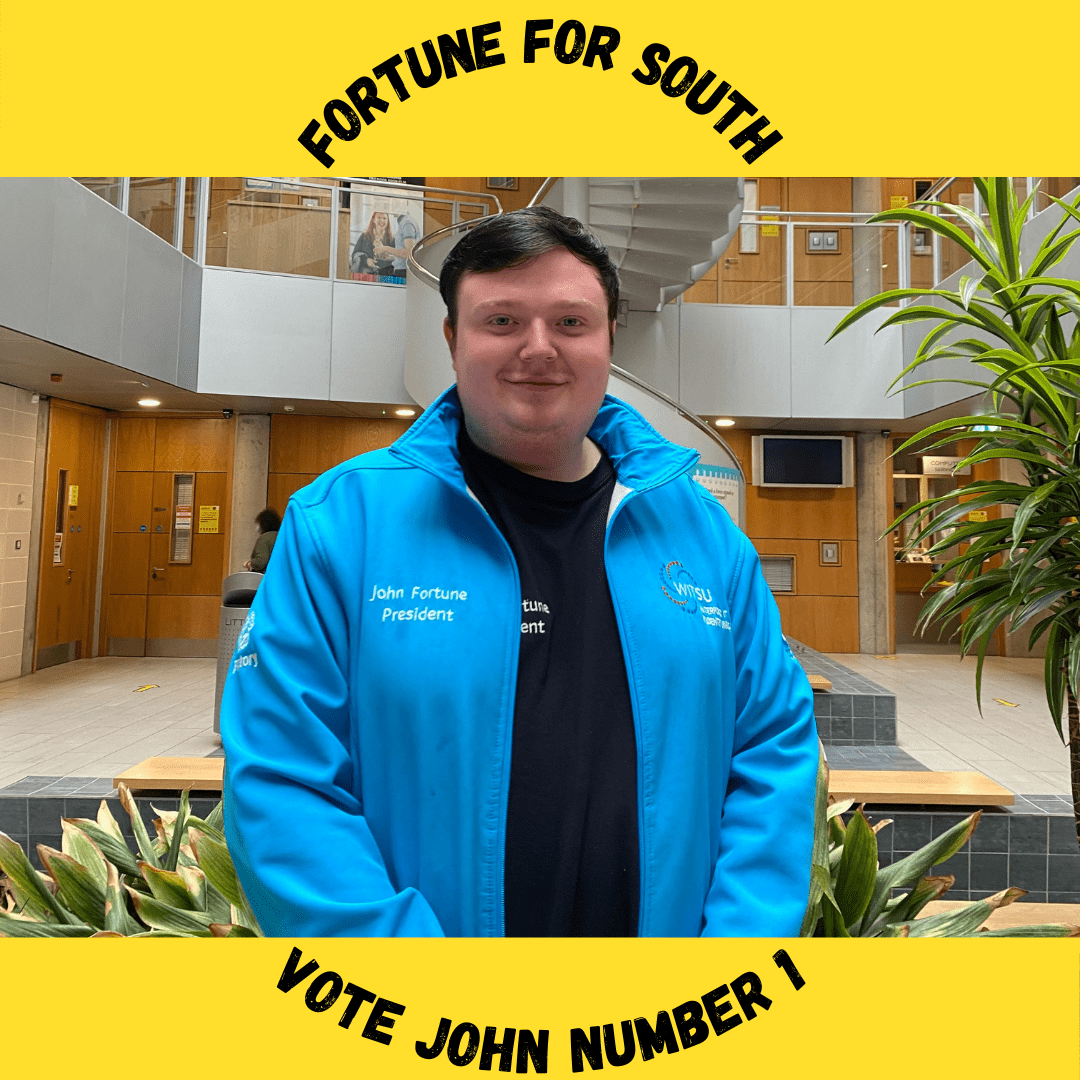 John Fortune
Officer at Waterford IT SU
(Note: this document may be stored offsite)
USI is not responsible for the content of any document submitted to USI by candidates.
John Fortune for VP for the Southern Region
Haigh a Chairde! My name is John Fortune and I am running to be your next USI VP for the Southern Region. I am the current President of WIT Students' Union. I have been VP for Education, Business School Convenor, Class Rep and have held roles in societies and many other roles relating to students.
I am hoping to run on a manifesto formed by the Southern Region. I have met with many student representatives while working on this manifesto. I am happy to continue work with the students and SU's in the South to form this. We are in a time like no other and we were in no way prepared for what hit us this time last year. We have been coping with the online world for nearly a year and we need to adapt plans to suit this new territory.
My plans are below and each plan has 3 key cohorts. Head to linktr.ee/fortune4south for more.
Support: To best support the Southern Region, you must be available to students, sabbaticals and part time officers. For students, I plan to support students by holding drop in sessions with their SU and USI Regional Officer.
Engagement: To increase Sabbatical engagement, I will meet with each sabbatical team to see what works best for them. Each team should be engaged individually at least bi-weekly. I will work with the teams to set this line of engagement up.
Blended Learning Blended Learning means that many PTO's may not meet students in their remit. I will work with these officers to figure out how to best engage their students. There are many ways to engage in a blended atmosphere and I will help as much as I can!
Merging SU's: There remains to be a lot of unanswered questions in relation to merging Institutes. If elected, I would work with the three merging SU's to help pull together a guide for Students in relation to merging SU's and Institutes.
Fun: I would like to organise regular events for SU Exec Officers to switch off. I will use as many accessible, free methods as possible. Not only will this help relax, but it will bring the Southern Region together!
Training: To support students engaging in trainings, they should move to a more blended approach. One key training is elections training, and ensuring students feel confident enough to run for roles in both USI and their own SU.
Representation/Lobbying: Students need to feel empowered to lobby for things they believe in. If elected, I will work with the other regionals to develop lobbying training for students. This should be flexible so that all students can access it. As a Union, we need all of our members to feel empowered!
I want to be your next VP for the Southern Region because I am passionate about student rights and the student movement. So please vote John Fortune number 1 for Vice President for the Southern Region if you want a strong, united, engaged South!
Le meas,
John Fortune
Link to video: https://youtu.be/bl7YwNPQHOI