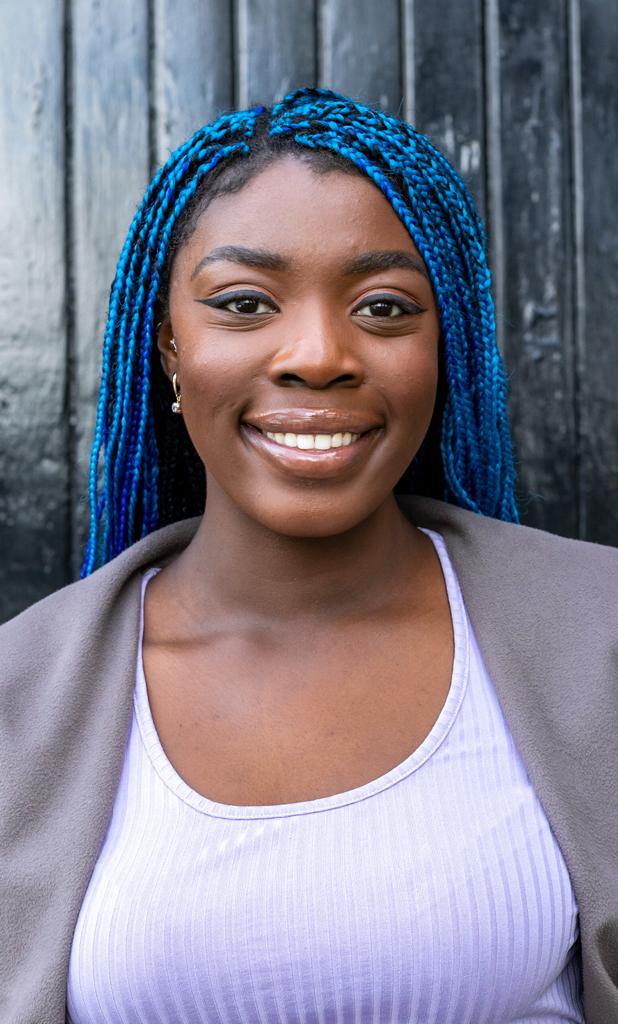 Bukky Adebowale
Officer at Maynooth SU
(Note: this document may be stored offsite)
USI is not responsible for the content of any document submitted to USI by candidates.
Bukky Adebowale for VP Equality & Citizenship
My Candidate Video: https://youtu.be/A9SoVGMmS54
My Full Manifesto: https://drive.google.com/file/d/1SOvr_7xVm0Ad53D1G6UM1KkMVPXqTXB0/view?usp=sharing
Haigh a chairde,
My name is Bukky Adebowale /Boo-Key Ha-day-boh-wah-lay/ (Sí/í). I am the current Vice-President Student Life at Maynooth Students' Union (MSU) and I am running to be your USI VP Equality & Citizenship.
I started growing an understanding of what activism is when I attended one of the very first Black Lives Matter Protests in Dublin. This inspired me when I started college and I signed up to be the first-year academic representative for a class of 300 students. Back then, I wasn't sure what I was thinking because I was so petrified of speeches!
I had the opportunity to feed into a number of student issues and protests that took place that year, including the USI Higher Education Campaign of 2016, #MyDebtIs. 
I sat on the Maynooth University (MU) Biology Athena SWAN committee working on gender equality for two years where we received our bronze award. I also was a student senator for two years where I was able to work on a number of key themes and issues within the student movement such as our new student center which is on its way to being built now.
Today, I have had the privilege of working with the MU Office of the Vice President of Equality & Diversity to establish a new anti-racism training, work on gender expression, which I want to bring to a national level.
I also established the very first Equality, Diversity & Inclusion (EDI) Panel Series which has and will focus on a number of EDI themes such as Race Equity, Active Consent, Students with Disabilities, Gender Equality, and the LGBTQIA+ community.
What do I want to bring to USI? 
Liberation
Liberation is the action that sets free, removes oppression, and breaks down barriers! It gives justice to those who have been oppressed.
We cannot diversify if we do not understand the prejudice and marginalisation some people face. There can be no inclusion if we do not check our privilege and use it to elevate others.
I debated as to whether I should take this angle for my campaign because people would be uncomfortable. But it's inevitable. The comfort zone can be a dangerous place; especially if we want change. We can sit here and talk about equality and citizenship all we like, but until we find where our privilege lies to elevate, we are helping no one. Yes, it may be uncomfortable but when we truly say we want equality then we must uproot and unlearn everything we think we know and start again. 
In the history of USI, there has never been a single black person take up office. How will we continue to fight against things like racism or discrimination? How will we uproot colonialism and show the diversity we say we fight for?
We want equality, right? Well, I am going to shake things up; and unapologetically so.
https://www.facebook.com/Bukky4USI