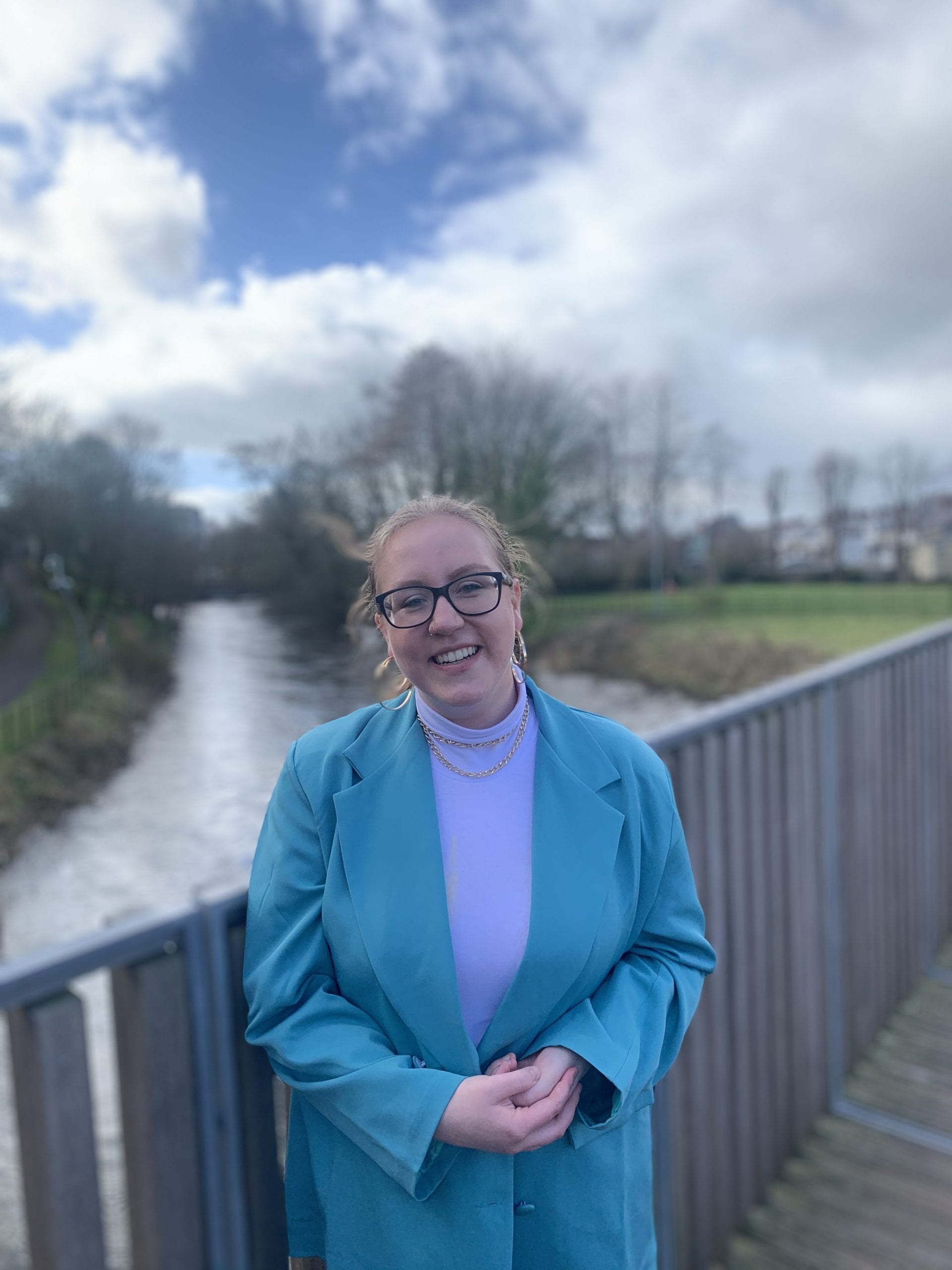 Beth O'Reilly
Officer at University College Cork SU
(Note: this document may be stored offsite)
USI is not responsible for the content of any document submitted to USI by candidates.
Beth O'Reilly for USI Vice President for Campaigns
VIDEO: https://youtu.be/bE1Kq18r9_I
Dia dhaoibh! My name is Beth O'Reilly and I'm running to be your next USI VP for Campaigns!
On March 12th 2020, I was lucky enough to be elected as the first ever Commercial and Fundraising Officer of UCC Students' Union. This just so happened to be the same date that the Taoiseach announced that third-level education would be closed in an effort to prevent the spread of COVID-19.
The past year has been an incredibly turbulent experience, and it has not been without its difficulties, however I have loved every second of working to improve the student experience during these challenging times. Throughout the year, my team and I secured a range of supports for students through strong lobbying and campaigning, including;
A "No Detriment" Academic policy for the duration of the year
Developing free promotional platforms and marketing assistance for student entrepreneurs
Digital social events to bring a sense of normalcy to the student experience
Running public health campaigns to promote safety and provide education during the pandemic in association with the HSE and the UCC Student Health department
Launching achievement awards to promote the work of class reps
Promoting SU awareness and marketing the Union in a way that encourages students to reach out for assistance
Most importantly, I have spent the year advocating for students, and ensuring that I am doing all that I can to ensure that students are not unfairly scapegoated during the COVID-19 age. We have all come up against significant hurdles this year, but I truly believe that the achievements I have made working with UCCSU have provided me with the experience and tenacity needed to be your next VP for Campaigns.
As we look towards the future, and the hopeful re-opening of the third level education sector, we have the possibility to completely reshape our new normal. It is simply not good enough for us to accept returning to the way things were – we need to demand better for students across the island of Ireland. We have the highest fees in Europe, a complete lack of renters rights in student accommodation, an unequal society and across the island our governments refuse to take us seriously.
If elected your next VP for Campaigns, I can promise you that I will work tirelessly to amplify the voice of student activists, coordinate effective campaigns and facilitate and promote a united student voice across our shared struggles. We cannot effectively fight for student issues if we are not approaching them in an organised and cohesive manner – and I aim to unite students across the island to create real change. I don't want to be the person shouting the loudest, rather, the person who gives a megaphone to every student who feels unfairly treated by a government that seeks to silence us. I want to facilitate campaigns where student solidarity is central, and recognise that our unique experiences enrich our power as a movement. Ní neart go cur le chéile.
Le grá,
Beth