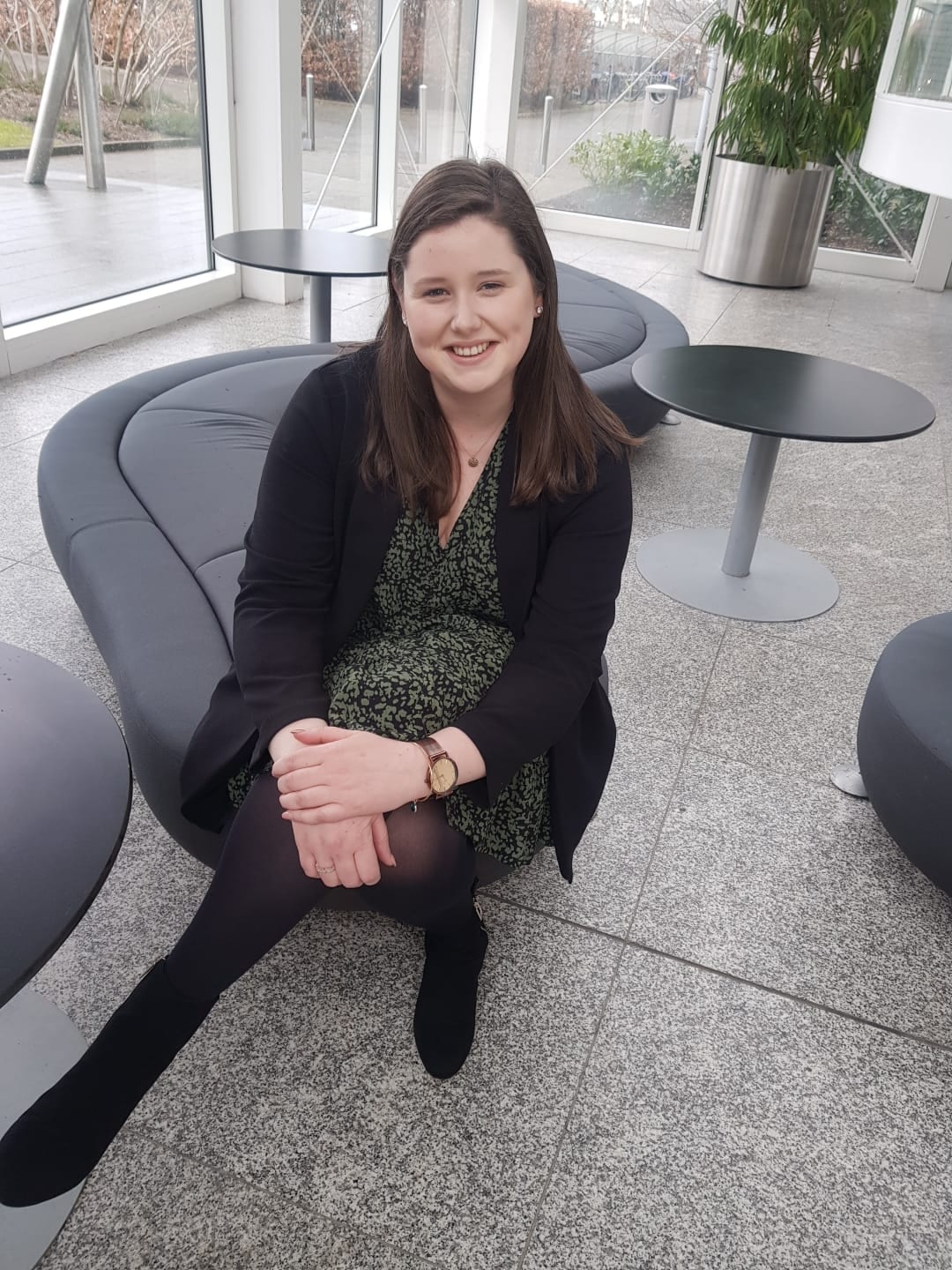 Marie Lyons
Vice President for Equality & Citizenship
Hello everyone, I'm Marie and I am the current Vice President for the Border, Midlands and Western region. Prior to this, I was the President of St. Angela's College, Sligo Students' Union and the Vice President for Welfare and Equality.
I am asking for you to place your trust in me to be your Vice President for Equality and Citizenship. If elected, I want to work with student groups and lobby for increased access to healthcare and the implementation of an informed consent model for healthcare for the transgender community. After repealing the 8th amendment, there are still a number of counties in Ireland without access abortion services and I want to lobby to change this and lobby for the universal access to contraception. 
This year I had the pleasure to be the lead organiser for the Power of Disability forum, this year's conference had a strong focus on empowerment and was student led and I want to ensure students have a space to come together and feel empowered to run for leadership positions. I want to make USI accessible for students and support SUs in making their events and campaigns accessible. I want to continue the fantastic work which has been done in the past year and I want to provide support documents and training for SUs to run events and campaigns. 
I want to support international students by lobbying the Department of Justice to reform the process for visas for international students which is currently very restrictive and support mature students in making USI events inclusive. 
I want to continue the development of Pink Training and support Students' Unions further prior and after the training event and help with the development of their own campaigns and events on campuses. With the success of the U=U campaign I will lobby to extend the service capacity of the PrEP programme.
As a regional officer this year I spent my year speaking with students directly. I want to continue this if elected through engaging with grassroot organisations and ensure that the voice of these groups is heard at a national level by developing the equality network.
Throughout this year Students' Unions across the country are battling to protect the rights of those who are within Ireland's cruel and unjust direct provision system. I want to work with students in direct provision, SUs and representative organisations to prevent students within the University of Sanctuary schemes and those in the education system from receiving deportation orders. 
Young people are leading the movement for climate action and I want to continue the work which USI has been doing on sustainability and continue to strive for more from our Government and our Colleges.  
I believe a good leader should give a voice to those who are voiceless and I want to ensure the voice of students on the ground is heard. I look forward to chatting with you during Congress and don't hesitate to ask me questions on my manifesto.